Street furniture made of

stainless steel

for

public spaces

Form the marketplace to the playground
What would a flourishing city park, a riverside promenade, a village square in a tranquil community or a promenade in the big city be without it: a bench that invites you to sit down.
We are proud of our many regular customers who have relied on quality furniture from BENKERT BAENKE for decades.
Above all, our customers trust in our good service and appreciate the quality and durability of our products. Because in addition to design and functionality, this street furniture is above all easy to care for
There are no follow-up costs and building yards have no work with maintenance after the purchase. Thus, our street furniture made of stainless steel is always the most economical solution.
Due to the robustness of our street furniture, it is also not necessary to dismantle it during the winter months to protect it from the weather. Sanding and painting are thus a thing of the past and maintenance costs are eliminated.
This is why

we are your partner

for

street furniture
furniture for

urban spaces

and

municipaltities

Design and functionality for city center, schoolyard, hospital and more
Design meeting places in the city and in the countryside with high-quality street furniture. In the whole urban and municipal area our outdoor furniture can be used. Whether playground furniture, resting benches in the cemetery, seating in the town center and along streets, in the park and on the market square, or picnic benches at popular viewing and meeting points in nature: With our street furniture, you always make the best choice.
There is true craftsmanship and passion for our work in every product that leaves our company. Exceptional quality furniture is created in many individual work steps. So whichever product you choose from our company, we will convince you with quality and durability. For this we give our best every day.
In public facilities such as hospitals or nursing and retirement homes, our outdoor furniture is also often used to attractively design gardens and parks. For these facilities, our customers also have senior-friendly bench variants available, such as the Comfony 120. The raised and less inclined seat and backrest make it easier for people with physical limitations to sit down and get up.
In addition to seating furniture and tables for outdoor facilities, our large product range also includes bicycle racks, bollards, waste garbage cans or planters that enhance the city or community image in the long term.
Creating

favourite places

together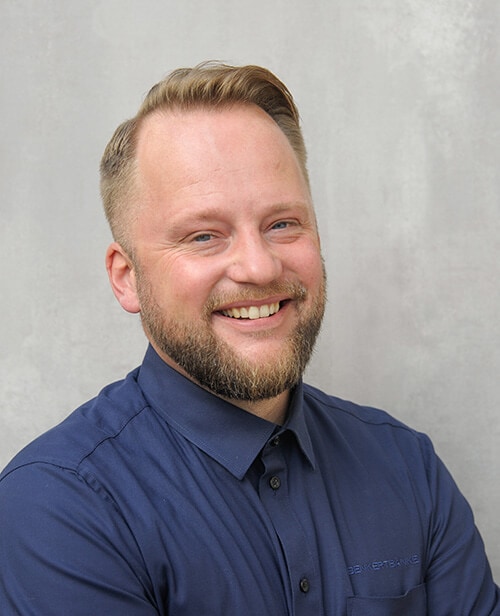 Sebastian Ebert
Your personal contact
We are happy to help you with the implementation of your project. Do you have questions about our products or our municipal financing models? Then please feel free to contact us and make an appointment directly.
Jochen Benkert successfully runs the company in the second generation. From Königsberg i. Bay. we export our products all over the world.
We rely on recycled and above all recyclable raw materials for our products with a focus on absolute durability.
All work steps, from product design and production to powder coating and packaging, happen at our location in Lower Franconia.