Siardo 120 R | Bench with armrest
The numerous models in the Siardo series have one thing in common: a round, arched design runs through the entire design. Siardo street furniture not only makes a point in terms of design, but also has a practical design to boot: snow, leaves and other dirt simply fall through the round tube elements, which means low cleaning costs.
Even after a rain shower, the park benches are immediately usable again, as the water can simply run off and only collects on the surface. After all, in the furnishing of public spaces, a durable and easy-care material prevails. Thanks to the choice of materials, the bench is almost indestructible beautifies for decades city parks, promenades and other places where seating is needed. All-stainless steel furniture from the Siardo series, which in addition to benches also consists of stools and tables, exudes a simple, timeless elegance. The round design language creates a soft transition to the surroundings and allows the piece of furniture to merge with it. The round tube creates an optical openness and lightness – paired with robust stainless steel. If, instead of a classic, understated style, you prefer to go for statement pieces, the park bench becomes an absolute eye-catcher thanks to the variety of colors on offer – more than 8500 colors. From the classic Siardo 120R to the unusual model on a central base – Siardo S 20R – the Siardo program has something for every need. Whether as a single seater, like the Siardo 10 R chair, or as an entire seating group: the product series leaves hardly anything to be desired. Combined with matching accessories such as bollards, bicycle parking or waste garbage cans, the overall picture can be easily completed.
The Siardo

product overview

All models from Siardo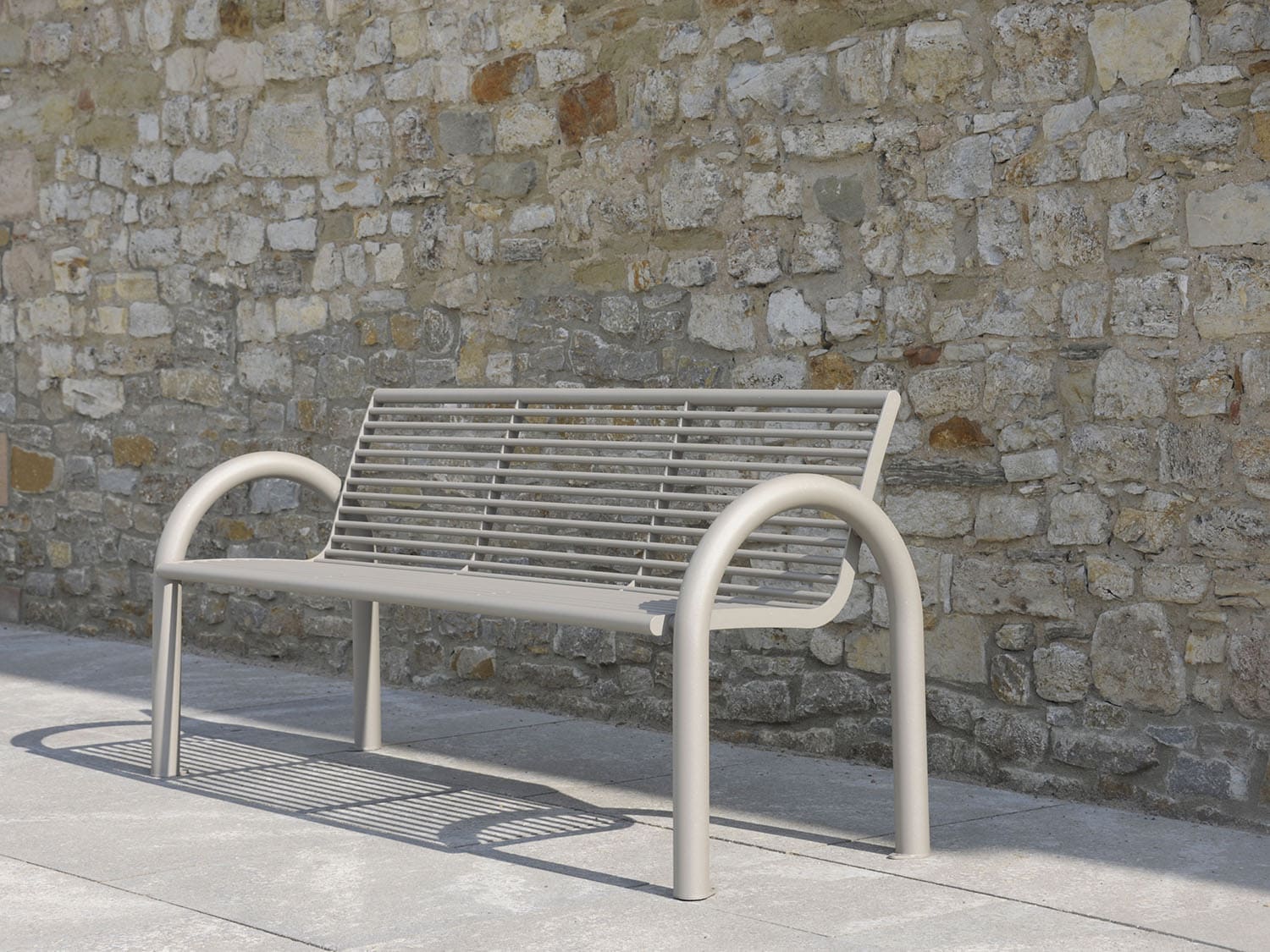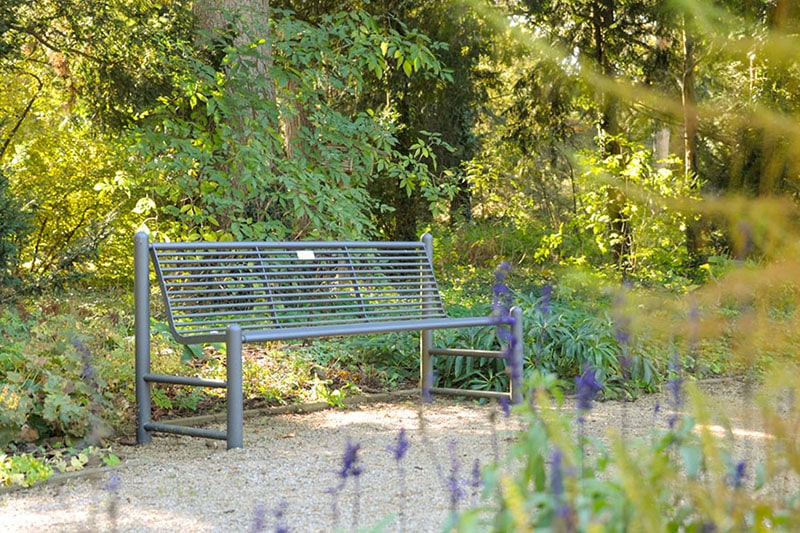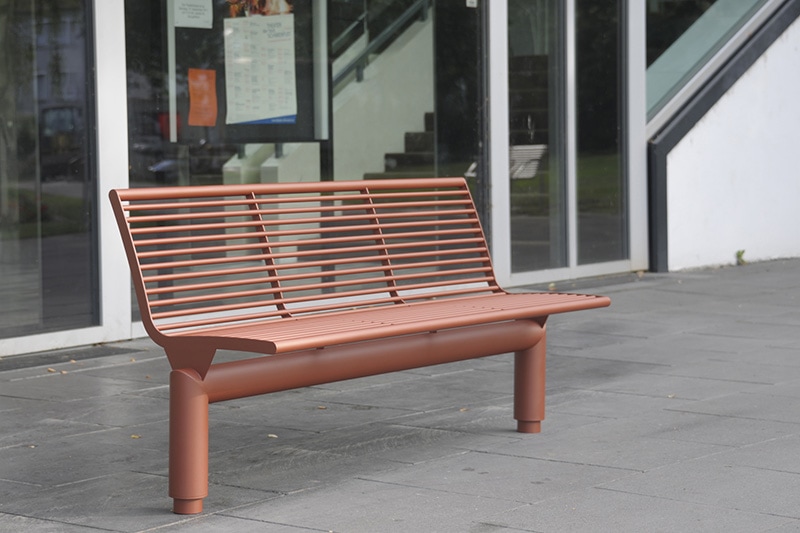 PROVEN QUALITY OF OUR SUSTAINABLE STREET FURNITURE
How does

Siardo

differ from ...
Chalidor
Comfony
Sicorum
Linesca
Chalidor
All Chalidor furniture is made entirely of stainless steel. The special feature of this product series is the continuous seat surface without individual seat slats as well as backrests or table surfaces made of design perforated sheet metal. This creates furniture with unusual patterns far removed from the classical language of forms, in which the individual components of the piece of furniture merge with each other.
You can find more about this and all products from the series in under Chalidor.
Comfony
Sicorum
Linesca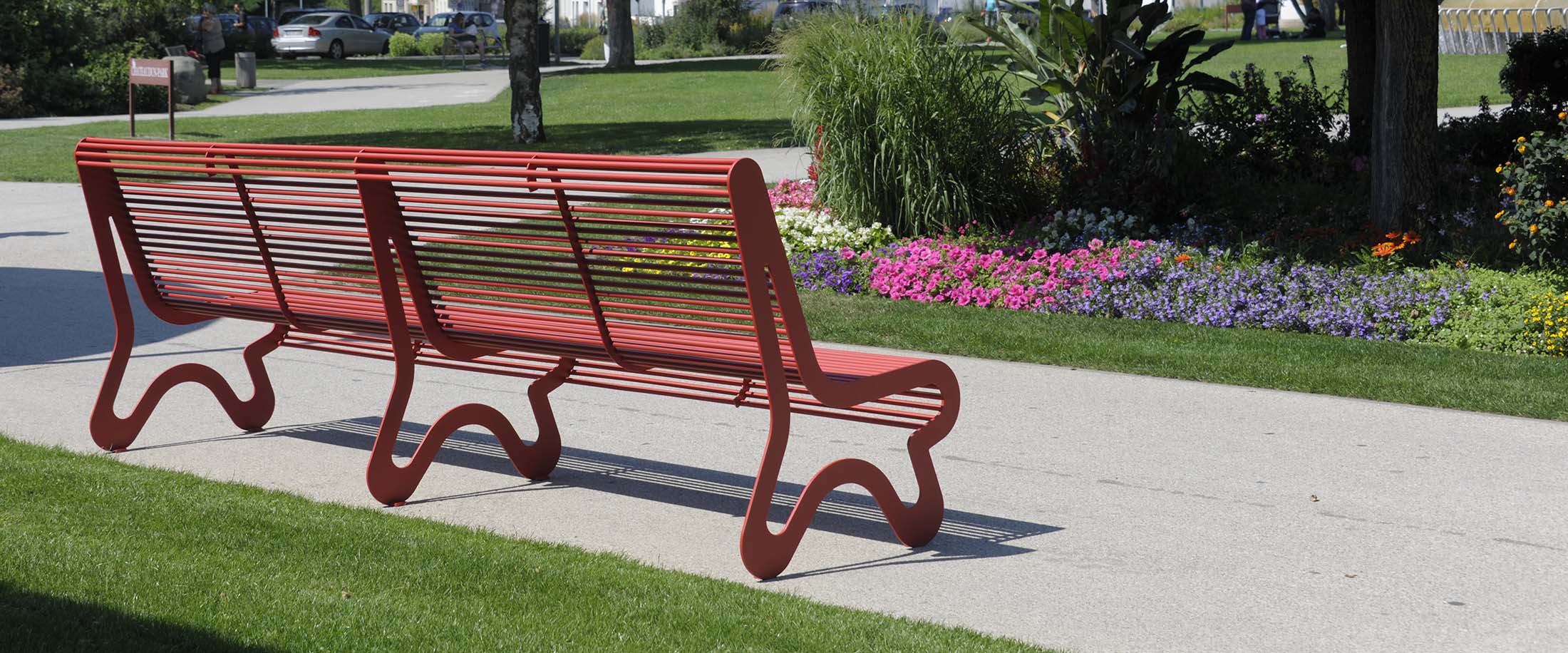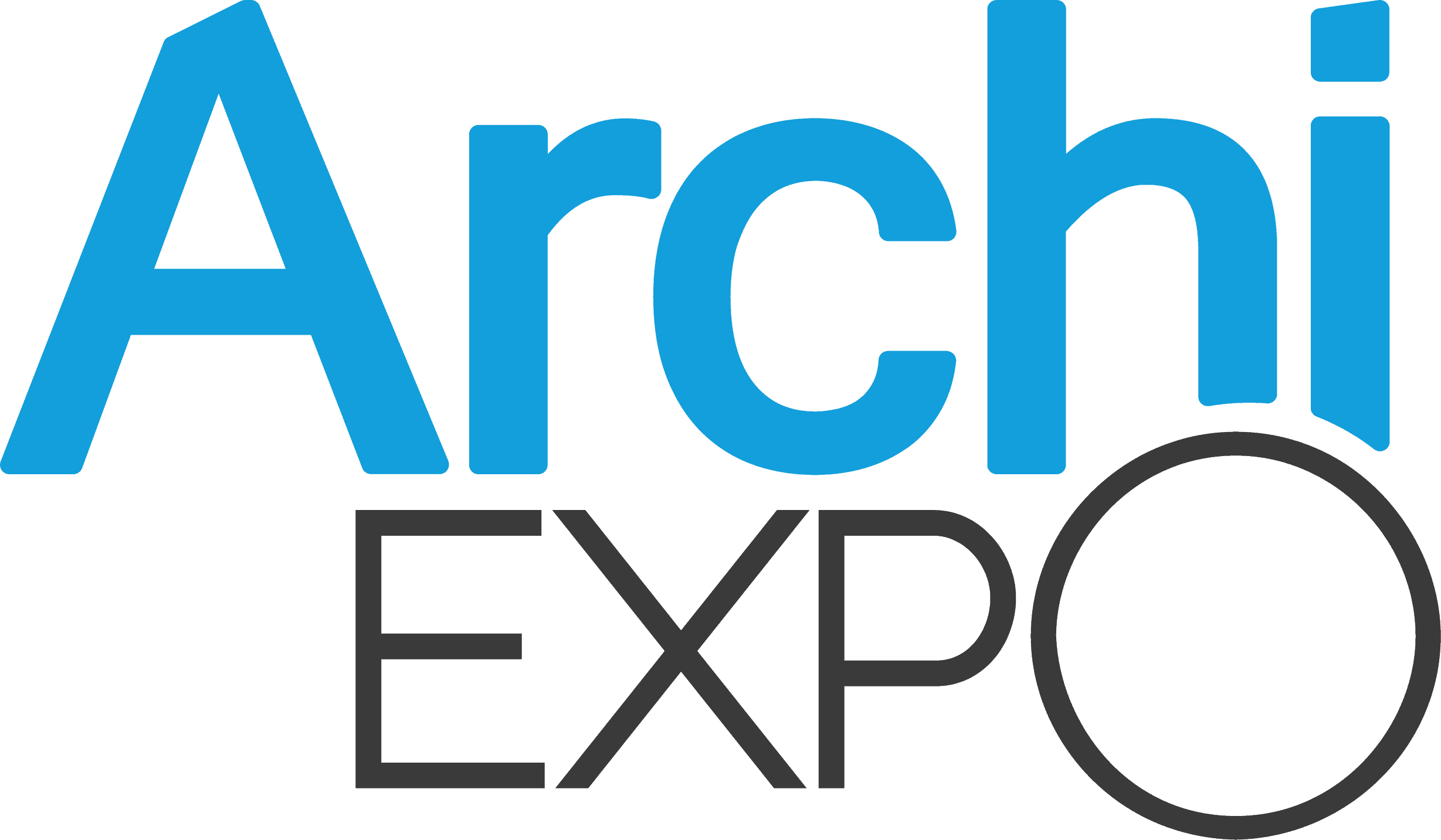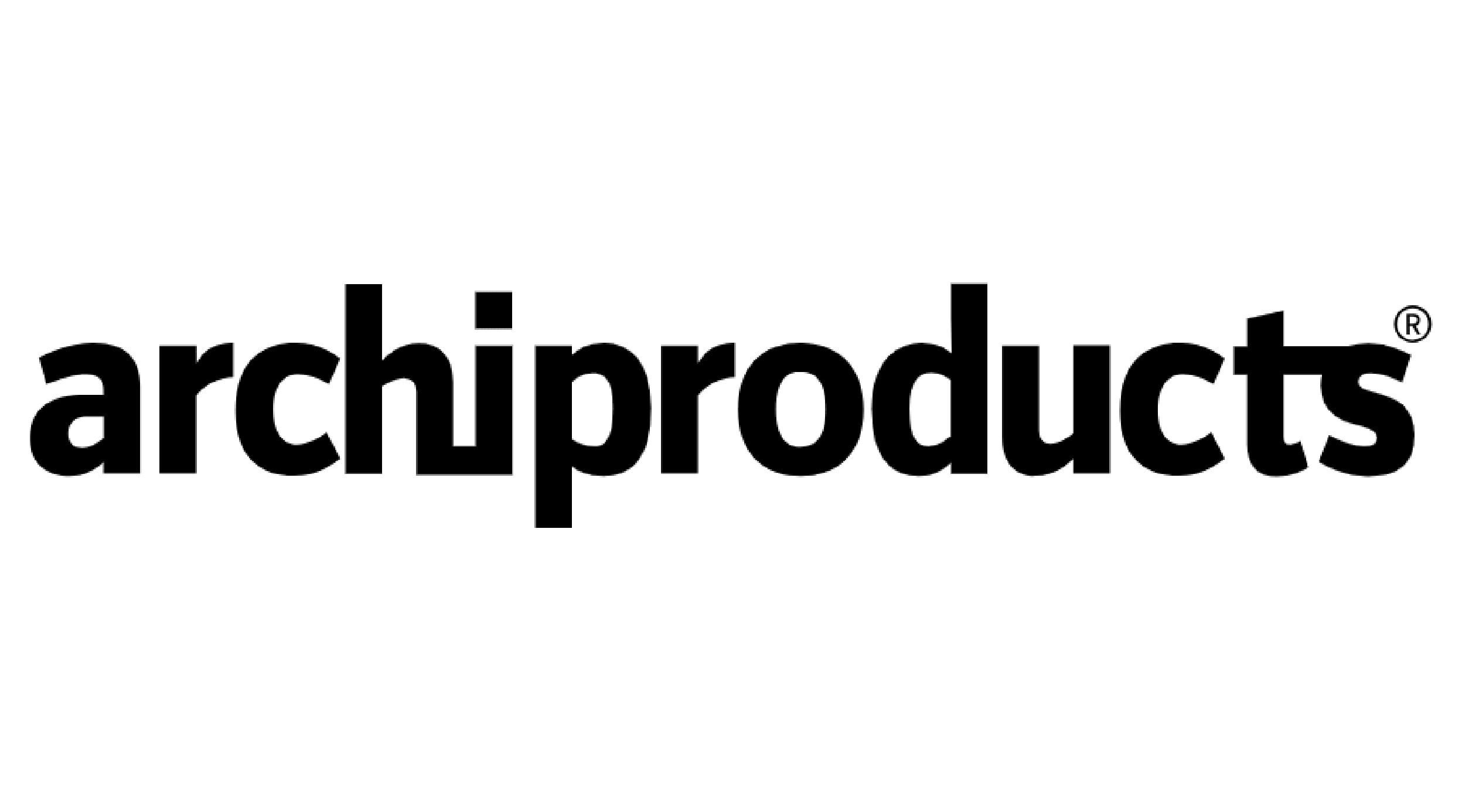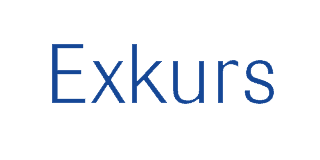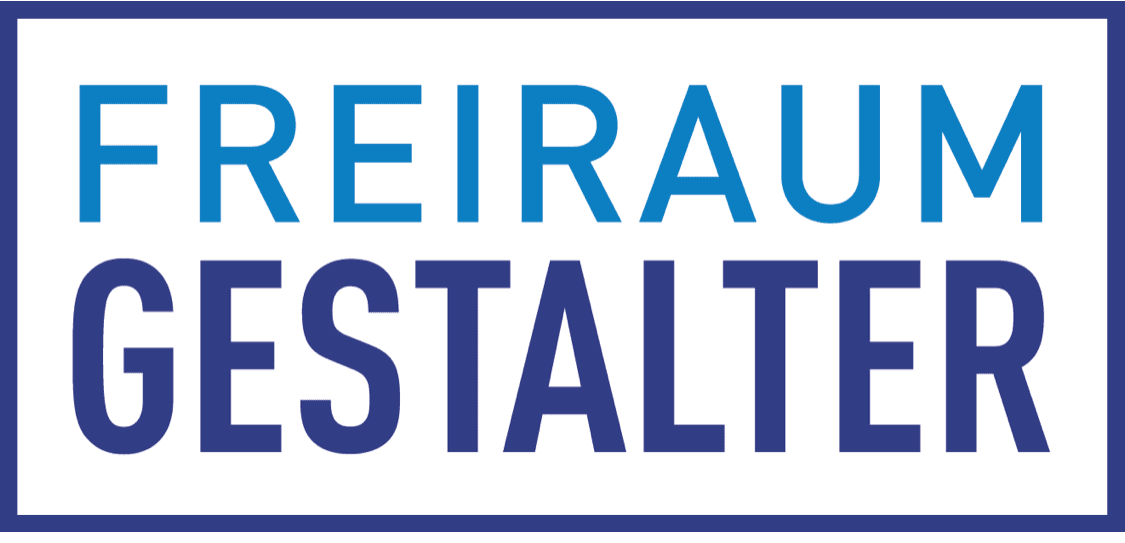 We are a small town with over 7,000 inhabitants and have been a customer of the Benkert company for many years. We have already equipped our town centre with rest benches and litter bins from the Benkert company. Only recently we renewed the resting benches in the cemetery and chose the senior citizens' version (slightly higher seat). Visitors to the cemetery have given us positive feedback for this. We are very satisfied with the customer service. The delivery time of the ordered goods is also very quick. We always like to use Benkert products because of their simple and modern design.
City of Gerolzhofen
We have been working together with BENKERT BÄNKE for almost 15 years.
Excellent quality of products has allways been an important quideline for our company. Benkerts range of products follows this quideline. Products are a combination of extreme durability, comfort and usability. Therefore Benkert products have been chosen to many high priority citycenter projects where people meet each other. Feedback from landscape architects, city clients and endusers proves this.
Mr Perttu Hietanen
CEO Vitreo Ltd, Finland
The City of Göttingen has been working with the Benkert company for many years. Various items of street furniture from the product portfolio are used in the historic city centre in particular. The sustainability aspect is of particular importance to Göttingen for this: the products are designed to be simple and timeless in the best sense and have proven their durability even in highly used public spaces. With a long availability of the furniture, Benkert also contributes to the fact that the reconstruction of the inner city streets can be carried out in the same design canon for many years. Benkert also implements necessary functional adjustments creatively and promptly.
City of Göttingen
Our digital

product catalogue

New products & proven classics
Browse through our large product range and get a first impression of our furniture. From classic and restrained to strikingly unusual. Immerse yourself in the BENKERT BÄNKE product world and get inspired for your next project.
Designing favourite places together.


Make an appointment now.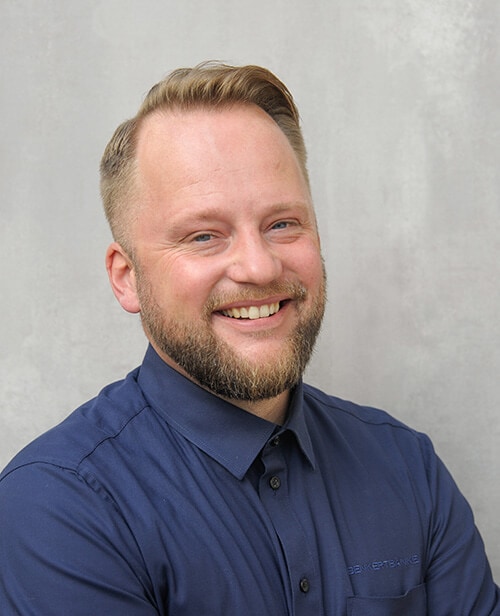 Sebastian Ebert
Sales Manager of BENKERT BÄNKE
You would like to learn more about our products and have a specific project in which our furniture is to be used?
Then arrange a consultation appointment with us at any time and we will find the right product for your project.
We are looking forward to meeting you!